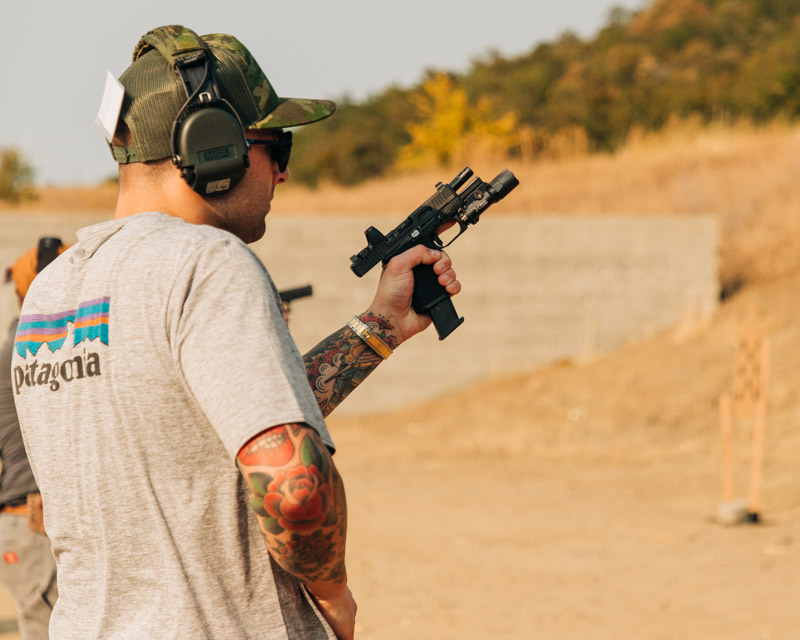 WHAT TO EXPECT IN HANDGUN 2
Handgun 2 is an intermediate shooting course that will build on your fundamental skills. Designed specifically for defensive use of handguns, it is the perfect step into the world of defensive training.
After taking this course, you will be familiar with safe movement with your handgun, effective use of cover and concealment in various shooting positions. Other topics included in the class are strong and weak side shooting and various manipulations.
This is a physically and mentally demanding shooting class conducted on-range with lecture and demonstration. Handgun 2 requires that you have the ability to move safely between standing, kneeling, and lying down positions. Furthermore, you will sprint or jog short distances.
Handgun 2 is held at either the White City Shooting Range or Ashland Gun Club from 9 am – 5 pm. The location depends on the date, which is why pre-registration is required.
SIGN UP NOW