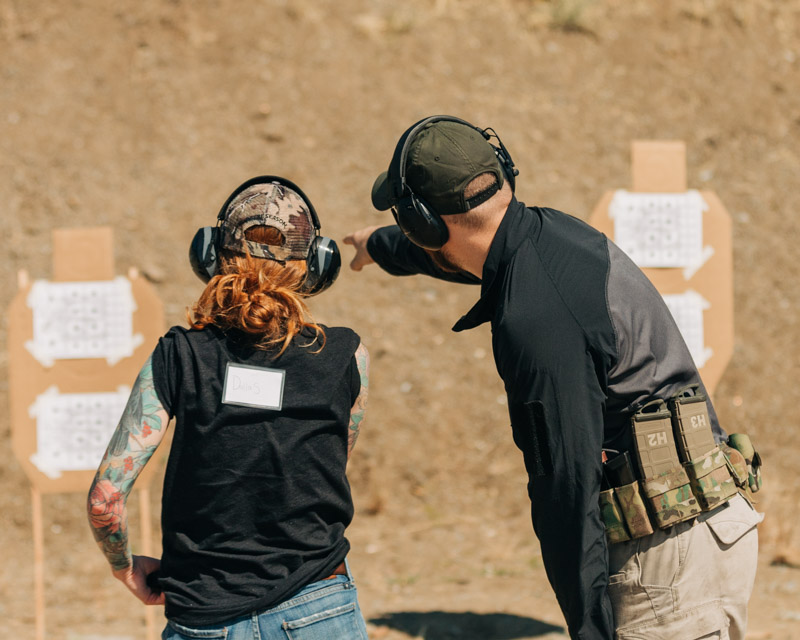 WHAT TO EXPECT IN HANDGUN 1
Handgun 1 is designed for people who are new to handguns, or may need a refresher after a long break from shooting. This session will help you start building your foundation for safety, knowledge, and skill.
After joining us for this class, you will be familiar with the basics components and function of handgun types. Handgun 1 improves your fundamental shooting skills. This includes: stance, grip, aim, recoil management, trigger control and drawing.
You will further develop good technique and habits in regards to reloading, clearing malfunctions, and transitioning targets. The course also introduces you to the use of cover & concealment as well as varied shooting positions.
Handgun 1 is an eight-hour shooting class conducted on-range with lecture and demonstration throughout. It is held at either the White City Shooting Range or the Ashland Gun Club from 9 am to 5 pm.
If you have any further questions, please reach out to one of our staff members in the shop. We look forward to seeing you in our classes!
SIGN UP NOW